Back to the list
Opening of a pizzeria of the Pizza Hut network in the Arena Plaza shopping center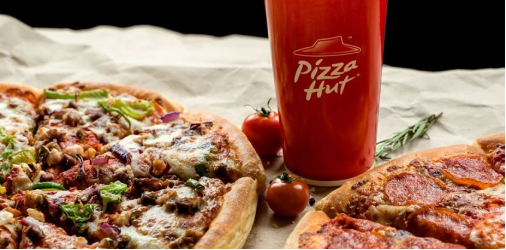 Opening of a pizzeria of the Pizza Hut network in the Arena Plaza shopping center
On August 17, at the food court of the Arena Plaza shopping center, located on the first floor of the VTB Arena, the pizzeria of the world-famous Pizza Hut chain began working.

The menu offers a wide selection of appetizers and desserts that will turn a simple snack into a full-fledged lunch or dinner.

The company follows high quality and safety standards. Guests of "Arena Plaza" will always be able to make sure the quality of the products that will get into the pizza, as the restaurant will have an open kitchen.

Pizza Hut is the legendary taste of real pizza that appeared in 1958. Lush PAN dough has already won millions of fans around the world. Pizza Hut has more than 50 restaurants in Russia, which is why the company has a special Guest Care Department that closely monitors product quality, customer service, and even arranges sudden restaurant inspections.

Guests can enjoy the taste of pizza prepared according to the unique Pizza Hut recipe, not only in the restaurant itself, but also take pre-order takeaway dishes, as well as arrange home or office delivery through the website or mobile application.
To be the first to know, subscribe to the newsletter